"A sensorial experience through imagination and material to find back a contact with nature, to experiment gratitude, offering and creativity"

30.05/02.06.2014 – Participants are lead though an imaginary sense provoking journey. They will be invited to free fantasy and to contribute to the co-creation of a Mandala – a symbolic figure that represents the universe. Each individual action will take a step towards the creation of a collective artwork that will grow during the two days activity, the piece will be complete once the last participant carries out his last gesture.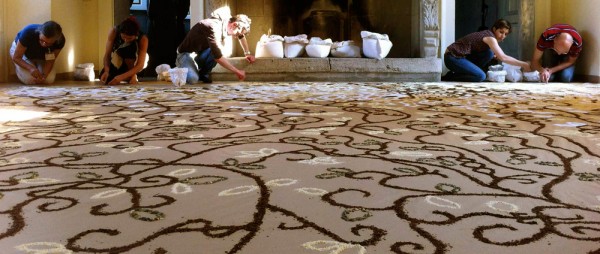 Love Difference welcomes the participants in a dedicated space created for Alta Qualità with the Mediterranean Carpets, by Pistoletto & Gudran (2009).
Love Difference proposal was inspired by the themes of Alta Qualità, such as the richness and generosity of Earth, the capacity of manhood to benefit from this richness, the sense of gratitude and sharing that nourish the human being, the creative power of our minds and the capacity of making of our hands that create beauty through conscious actions.
Participation is free.
Duration: 30 minutes | Schedule: 31st May 11.30; 13.30; 15.30; ore 17.30; 19.30; 21.30 – 1st June 11.30; ore 13.30; 15.30; 17.30; 19.30; 21.30 Where: Alta Qualità – le eccellenze enogastronomiche italiane, Villa Castelbarco, Vaprio d'Adda (Milano), Love Difference Space | Thanks to Eco Trade Company for technical support.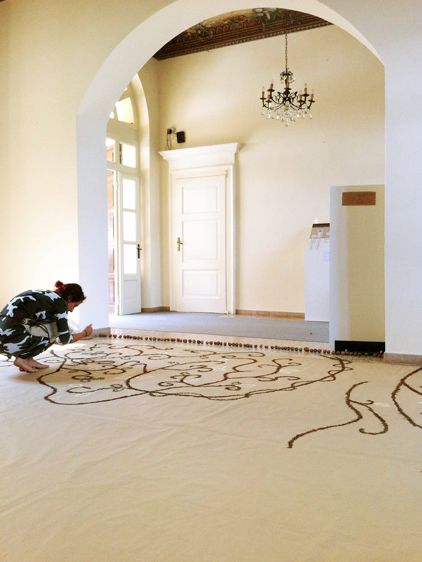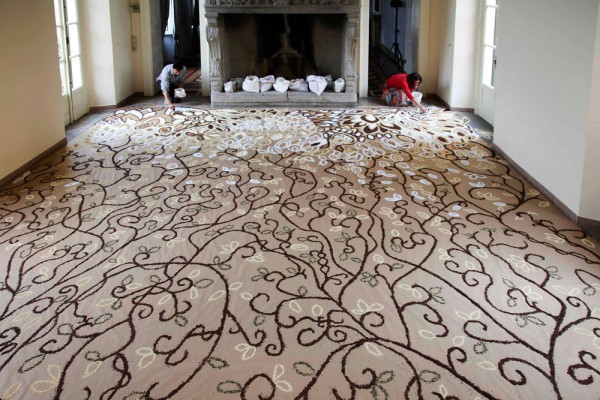 Activities