Join us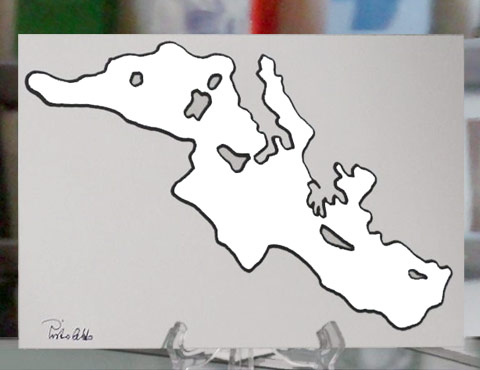 "Intermediterraneo", silk-screen print by Michelangelo Pistoletto

Now available a new limited run of the silk-screen print "Intermediterraneo", by Michelangelo Pistoletto. The silk-screen print, on mirroring plexiglas, measures 25x35 cm. and is signed and numbered with latin numbers in the lower left corner.
All the proceeds go to support Love Difference cultural projects.
Further information: info@lovedifference.org.
Renew your love for differences

Love Difference is a movement whose goal is a new conception of art and creativity, which promotes projects that respond to current social problems, suggesting and sustaining solutions that offer the assurance of social responsibility in the world of creativity.
Love Difference is independent and relies on the contributions and support of individuals who believe in the movement's mission.
Love Difference members, friends and partners can contribute and sustain the activities by joining or renewing the inscription (minimum fee 25 Euros).

Supporting us is easy. There are lots of ways you can help:


Contributing with a donation or supporting one of our projects.
IBAN Code: IT 95 K 06090 22311 000010120001
SWIFT Code: CRBIIT2B0


Helping out as a volunteer in the various activities undertaken by the movement.


Joining the movement and taking part directly in our activities and decision-making processes.


Associating your company with Love Difference.
Social Sponsorship offers mutual benefits - in helping Love Difference to operate, companies can enhance their image and enjoy considerable promotional advantages.

Join us now!!!

Send an e-mail to info@lovedifference.org